This is a rare 1971 Dodge Challenger Sun Roof car. Not very many of these made. We are performing a full restoration on this car.
Spring 2020
Car was torn down and heading off to the blaster.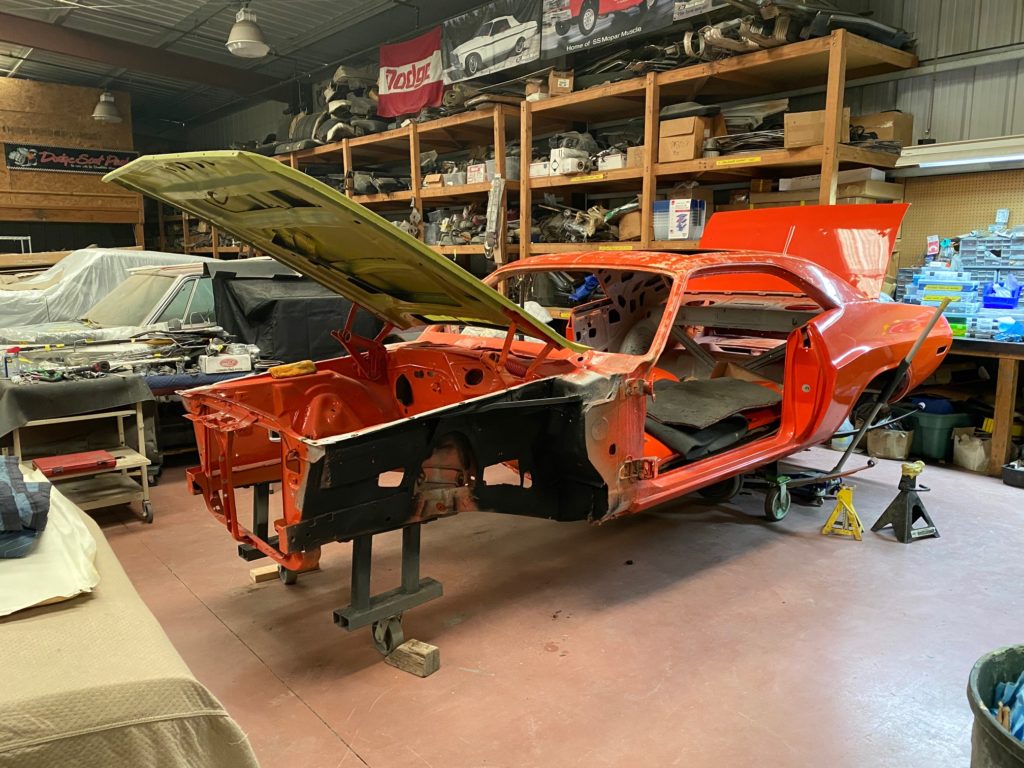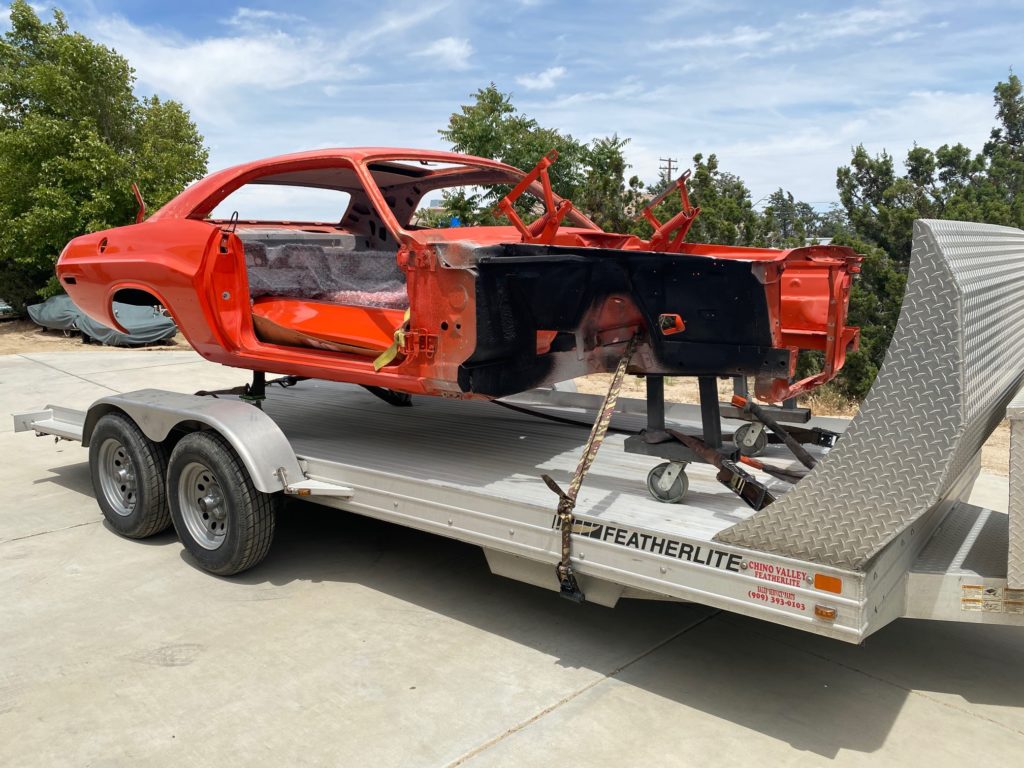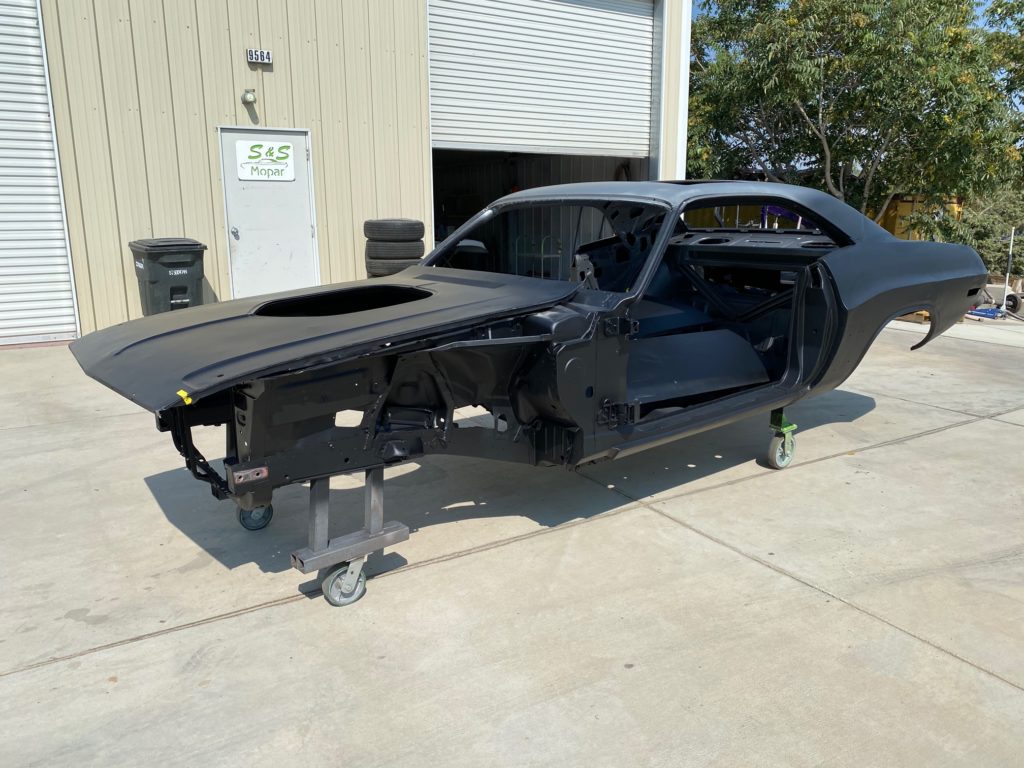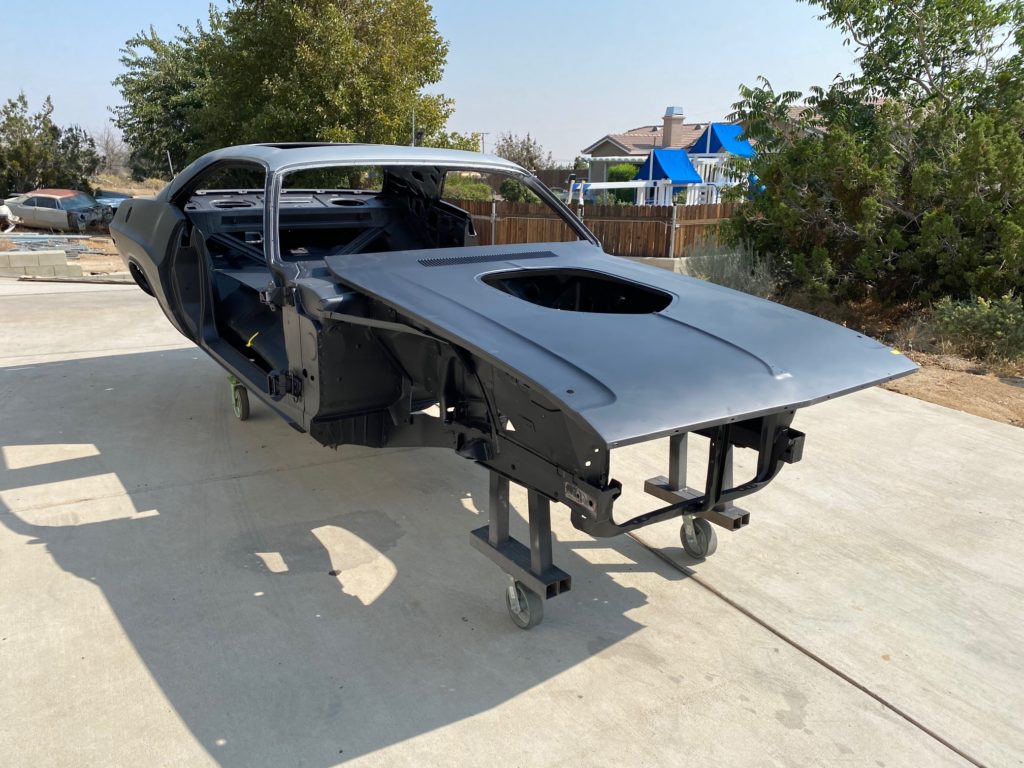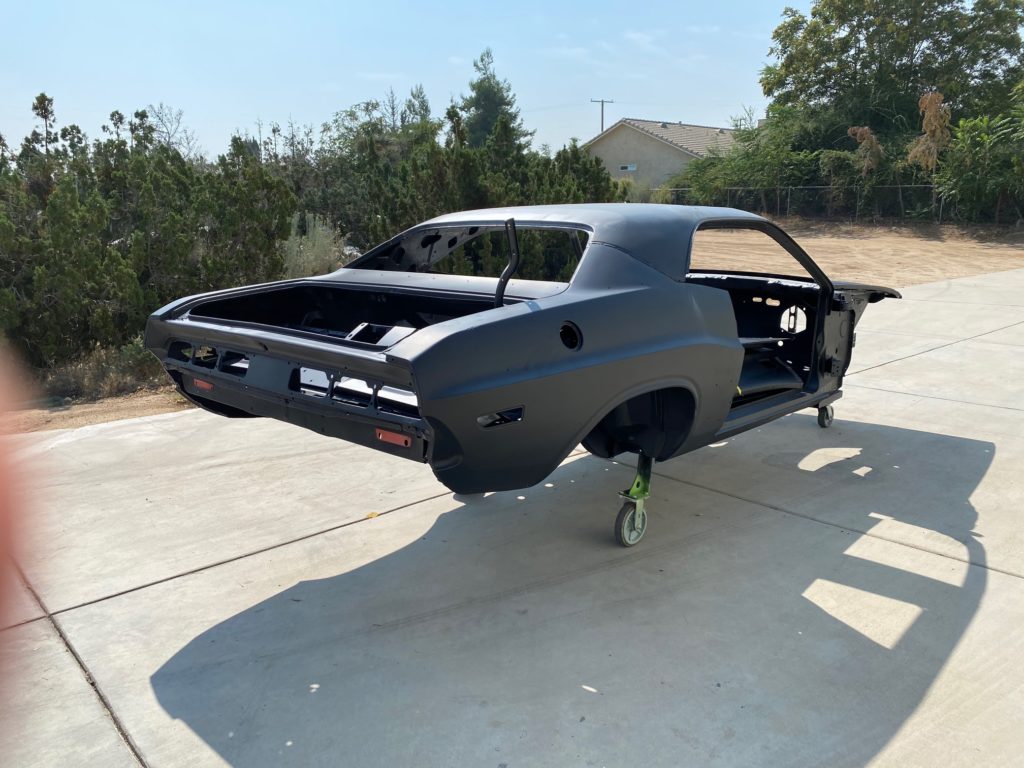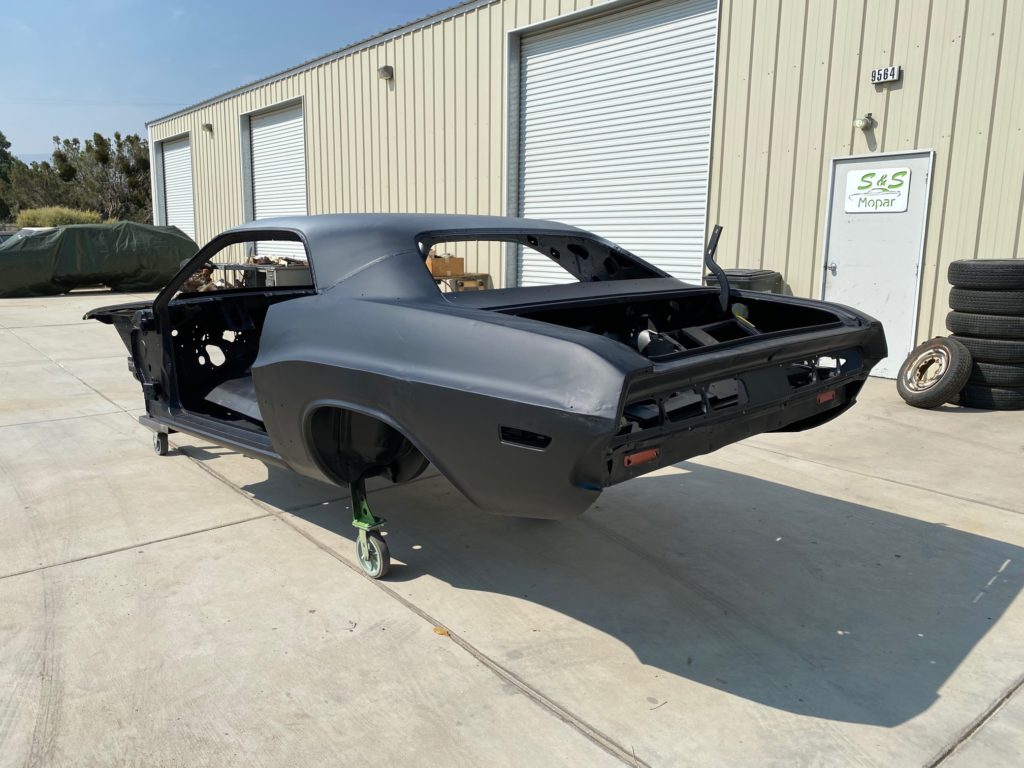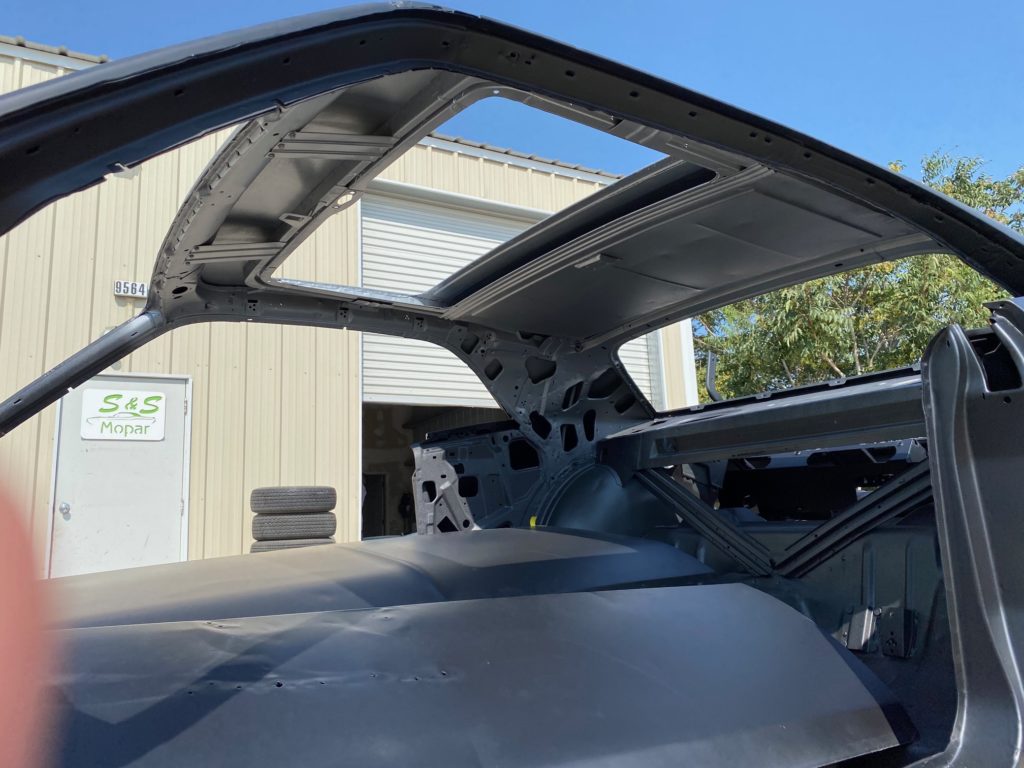 21 April 2022 – Update
All of the body work is now complete and the car is in primer.
20 July 2022 – Update
Paint has begun and we are prepping the car for undercoating.